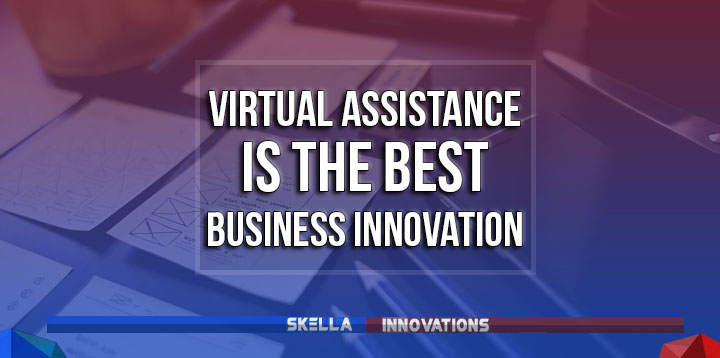 ---
Benefits of Virtual Assistant Services for Your Business
Entrepreneurs and startup businesses badly need an efficient way to scale up their business at a cheaper price but with quality service. The secret ingredient of every successful small business is to invest in hiring highly productive individuals that are knowledgeable about online virtual tasks. Online marketing is definitely helpful nowadays. Your business will be left out of that small corner if you will not market your products online. Moreover, you can't do everything all by yourself. All entrepreneurs often times have the difficulty of maintaining their business growth because they have been doing a lot of stuff all by themselves. The time, freedom and productivity are limited. You are losing money because of that. Furthermore, the best small business innovation has always been a good employment strategy in which getting outstanding virtual assistants could well satisfy your digital business needs. You definitely need help sometimes because you only have two hands and you can't do everything at once. Having a virtual assistant is just like having your own virtual personal assistant but is more knowledgeable about things online. The role of a personal assistant is definitely important and helpful to every business owners. You would absolutely need one of them for sure. There are a lot of benefits of outsourcing and you can get quality personal assistants in a cheaper compensation.
Entrepreneur's Business Secret: The Best and Affordable Virtual Assistant
The great thing about our virtual environment today is the fact that you can now hire outstanding virtual assistants all over the world. You can meet online with a variety of skilled experts ranging along with their different service fees and hourly rates. If you want to be practical, you have to hire an affordable and yet, an excellent virtual assistant with good communication skills. Ofcourse, a good communication using a global language which is English has to be your first priority. Outstanding virtual assistant services can't be appreciated that much when you have a very bad communication. A small miscommunication in your business has the possibility to make it fall. Building something sometimes creates a domino effect on certain circumstances. Your business should always be in good shape. Thus, bad communication could trigger bad relationships as well.
Most of the time, virtual assistants vary on different kinds.
Here are some:
General Virtual Assistant
Web Developer / WordPress Expert
Graphic Artist
Web Designer
SEO Specialist
Social Media Marketer
Audio & Video Editor / Podcast Editor
Article Writer / Content Marketer
Executive Assistant
Email & Chat Support
Inbound & Outbound Call Agent
Why You Should Hire a Virtual Assistant in the Philippines
The virtual assistant service fee in the Philippines is not just cheap but the quality service they deliver will definitely exceed your expectations. If you weight prices, services, and personalities of virtual assistants in your long list, a Filipino VA is most likely your first choice. Philippines' second language is English. The country is one of the cheapest, highly rated and has excellent English education courses in the world. Filipinos are widely known as hardworking, trustworthy and humble workers. Because of the economy and the low salary job rates, Filipinos go abroad to find work. Hence, some Filipinos are in the outsourcing industry and work with clients outside of the country.
Nowadays, IT has become the highest trending course and the expansion of IT jobs in the Philippines are consistently increasing. Hiring a virtual assistant in the Philippines is definitely worth the price. If you are looking for an excellent yet affordable virtual assistant, Philippines is the best country to look for. Hire now for your own best version of a remote assistance in the Philippines. You won't regret at all.
---
Related Video Explaining How To Grow Your Business By Hiring Virtual Assistants:
In this video, he talks about learning how to grow your business by outsourcing and hiring virtual assistants.
---
Skella Innovations : Dig Deeper with Innovation Ideas at
Work, Technology, Business and Success
Meaning of Innovation | Business Innovation | Innovative Technology | SEO for Business