What's Your Struggle Every Day Going to Work?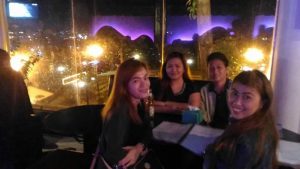 I remembered the hassle as I was always rushing to my workplace almost every day. Feeling the dust sticking to my newly washed hair and the traffic that slowed my chance of being on time. Since I became a virtual assistant, I don't need to rush and rattle myself no more. I don't need to go anywhere, I just need to turn on my computer, prepare myself and I'm all set to start my work. The good thing is, my work time is very flexible. I will never be late again, no traffic, dust free workstation, and the best feeling is I am working with the closest people in my life.
As I have mentioned, working as a virtual assistant have plenty of advantages. One of which is having more time to yourself after a non-toxic work. You can spend more time with your family, more time to do your hobbies, watch movies/TV shows, and more time to cuddle with your loved one. 🙂
There are a lot of advantages or benefits of being a virtual assistant. If you are planning to have an online job in our internet world today, here are some skills or virtual assistant services philippines that you need to know and become the best virtual assistant for a potential client in the Philippines or around the world.
Virtual Assistant Tasks and Jobs
Social Media Assistant – Every entrepreneur/marketer/coach have social media accounts to help promote their upcoming events. This is where virtual assistant's hand their wands. Sometimes, clients do not only need their VAs to promote but also to grow their social media account like Twitter, Facebook, and Instagram. There are plenty of social media sites but for me, these three are the basic.
Administrative Tasks –  A virtual assistant can handle and must handle any administrative tasks like managing emails, setting up autoresponders, creating a presentation for their event, researching, data entry, scheduling events, and sometimes clients want their VAs to manage purchases and to deal with the vendor. These are the basic tasks of a virtual assistant.
Website Administrator – Some clients are too busy to handle their website. They need their VAs to manage their website like blog posting. Mostly, clients write their own blog piece and let the VA format and publish the post but others will just give a topic and ask their VA to write a content about it.
Customer Services Administrative –  Some client requires their VA to take calls from customers inquiring about the products or books they are selling.
---
► Learn more about having or becoming a virtual assistant philippines