Starting an Online Store
Are you looking for platforms that you could sell out your products online? Are you looking for ecommerce websites that are popular so that variety of clients will find you immediately? There are a lot of online store and blogging platforms that offer this kind of feature to people but not all are good enough when it comes to SEO metrics. It is very important to know that the ecommerce website you are trying to create is a platform that has very good SEO metrics so that your online shop will get a higher rank on search engines. You must know the most popular ecommerce sites on the internet that potential clients might be lingering around. As part of your marketing plans, it essential to know the best environment to sell out your products.
---
► Learn more about benefits of innovation in business
Most Popular Ecommerce Sites
Starting an online store is quite exciting as you have just started your online business, yet it is as difficult as to find interested people to buy your products. I have seen and encountered few website builders already for such a long time. There are quite a few who were still existing until today. Two examples are, Freewebs and Wix. I am not sure if you are familiar with these website creators. I might say these websites are most probably high authority websites now. However, there are also companies who were growing too fast that gained high quality and good reputation to their target audiences. Google has crossed examined these platforms through their complex algorithms and figured out every websites' proper worth. The existence or age of a platform could boost the metrics but it may also appeal to the audiences on what they prefer or what is the best ecommerce website builder for them. It really depends on the place where the flock is staying long because search engines test out the credibility of the websites through their content marketing ideas and traffic. Always remember, you shouldn't dwell on traffic alone because when you have quality content with beautiful web design, traffic will just follow.
How to Ensure That It Is an SSL-Secured Website?
As an online seller, you should also make sure that the platform you are using is an SSL-secured website. It is essential because the information you send on the internet is passed from a computer to another to get to the destination server. Once a website purchases an SSL certificate, you could see a locked symbol before the website's URL and their domain starts at https://. You should also see to it that the locked is not broken or showing a red color which symbolizes that there is something wrong with its SSL configuration. Having an SSL-secured website is one of the most valuable feature that your online store should have.
Here are Best Ecommerce Platforms
1. Woocommerce
By Automattic

Shop Demo Sample
---
The most customizable eCommerce platform for building your online business. Get started today for free.

SSL-Secured website
Built for WordPress
Read Features
View Payment Gateways
---
2. Magento
Shop Demo Sample
---
Magento is the eCommerce software and platform trusted by the world's leading brands. Grow your online business with Magento.

SSL-Secured website
 Open Source Software
Read Features
View Payment Gateways
---
3. Bigcommerce
Shop Demo Sample
---
Sign up now with a 15-day FREE trial. BigCommerce is a true all-in-one ecommerce platform with the power to grow your business & help you sell more.

SSL-Secured website
Free trial
Read Features
View Payment Gateways
---
4. Volusion
Shop Demo Sample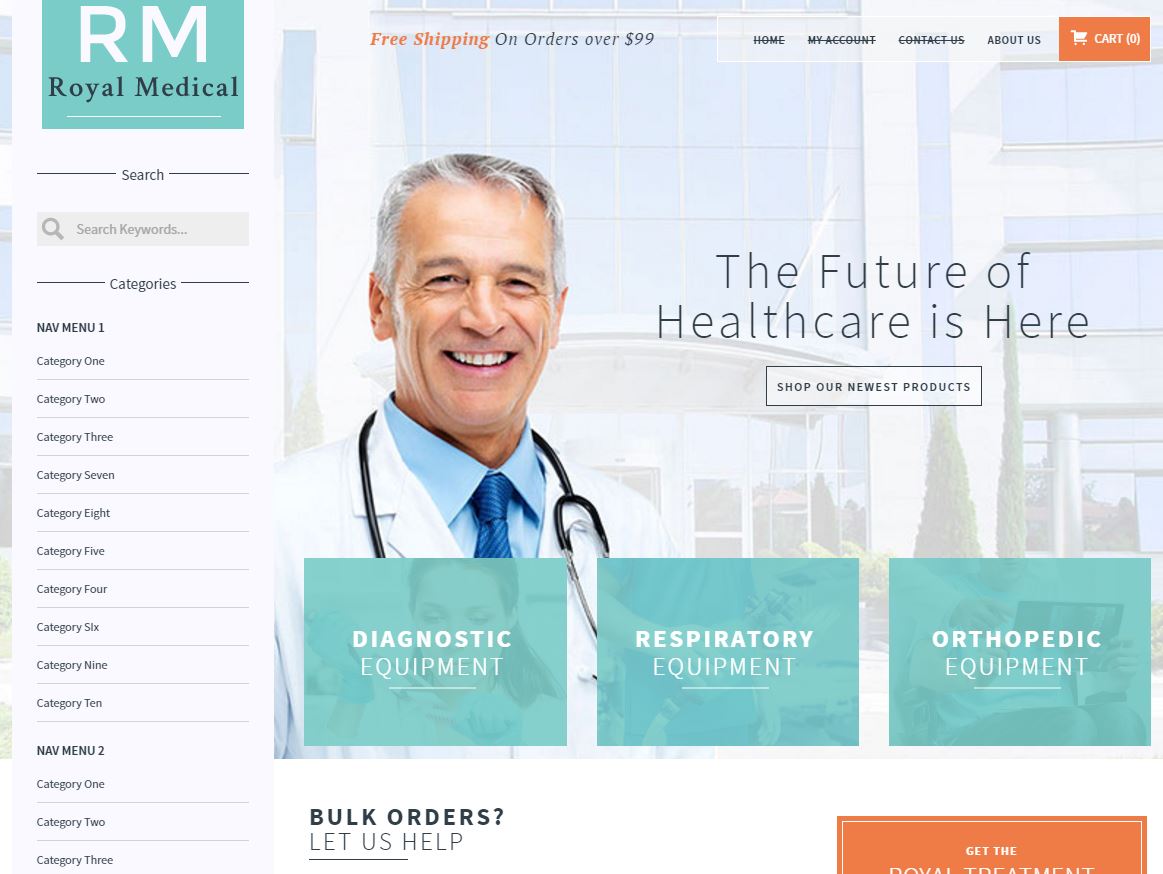 ---
Try their award-winning ecommerce software to build your online store and sell more! Trusted by 40000+ businesses. FREE 14-day trial, no credit card required.

SSL-Secured website
Free trial
Read Features
View Payment Gateways
---
5. Oscommerce
Shop Demo Sample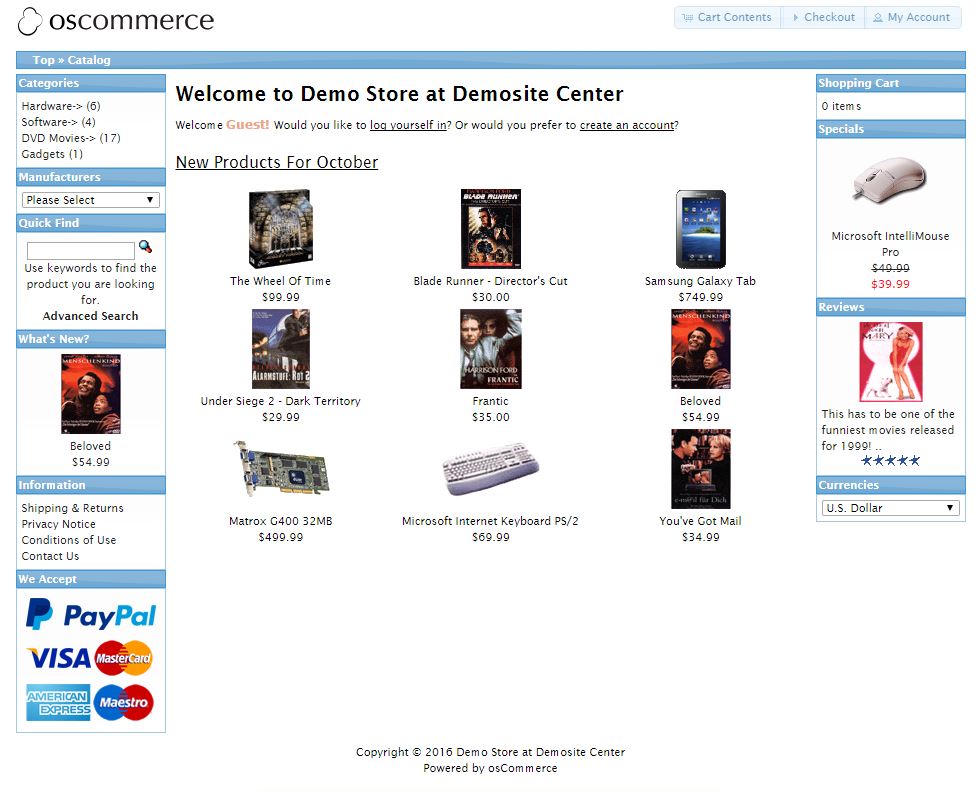 ---
SSL-Secured website
 Open Source Software
Read Features
View Payment Gateways