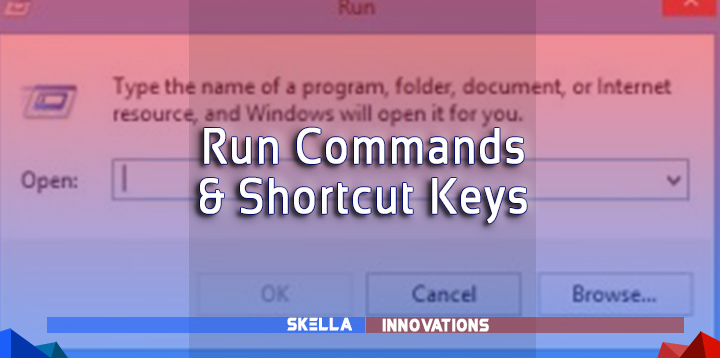 RUN Commands and Shortcuts in Windows 7 or 8
I am a Windows user and currently using Windows 8. Aside from that, I am a lazy kid who is fond of keyboard shortcut keys. So, I will share to you all of my favorite run commands and shortcuts for Windows in particular. If you want to make your life easier, these desktop computers shortcut keys will help you lessen your time, especially if you are as busy as me.
But before that, you need to know what is the keyboard shortcut for RUN in Windows.
Press WINDOWS (their logo on your keyboard) and R (letter) at the same time. A run prompt will appear. Now, you can use these computer shortcut keys already. Ready?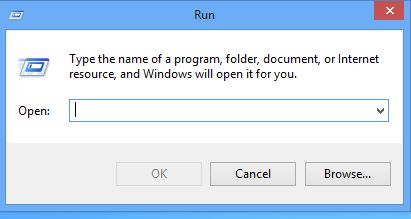 Daily Use Commands and Keyboard Shortcut Keys
cmd
Command Window
calc
Calculator
pbrush
Paint
snippingtool
Snipping Tool
fonts
Fonts Folder
magnify
Windows Magnifier
taskmgr / [CTRL+SHIFT+ESC]
Task Manager
control
Control Panel
osk
Virtual Keyboard
Here are the other commands or keyboard keys that you are not aware of
ipconfig /flushdns
Flush the dns
sfc /scannow
System File Checker (cmd)
hdwwiz.cpl
Device Manager
appwiz.cpl
Programs and Feature
diskmgmt.msc
Disk Management
odbcad32
ODBC Data Source Administrator
cleanmgr
Cleans up hard drives
dxdiag
DirectX Diagnostic Tool
msconfig
System Configuration
netstat
Active Connections
nslookup
Returns your DNS server
charmap
Character Map
compmgmt.msc
Computer Management
services.msc
Services
secpol.msc
Local Security Policy
lusrmgr.msc
Local Users and Groups
compmgmt.msc
Computer Management
fsquirt
Bluetooth Transfer Wizard
perfmon.msc
Performance Monitor
ncpa.cpl
Network Properties
desk.cpl
Display Properties
sysdm.cpl
System Properties
firewall.cpl
Firewall Properties
dfrgui
Optimize Drives/Disk Defragmenter
There are a lot of commands but here are the list of my favorite commands and keyboard shortcut keys in Windows. Feel free to share your favorite keyboard shortcuts as well. You may comment below.